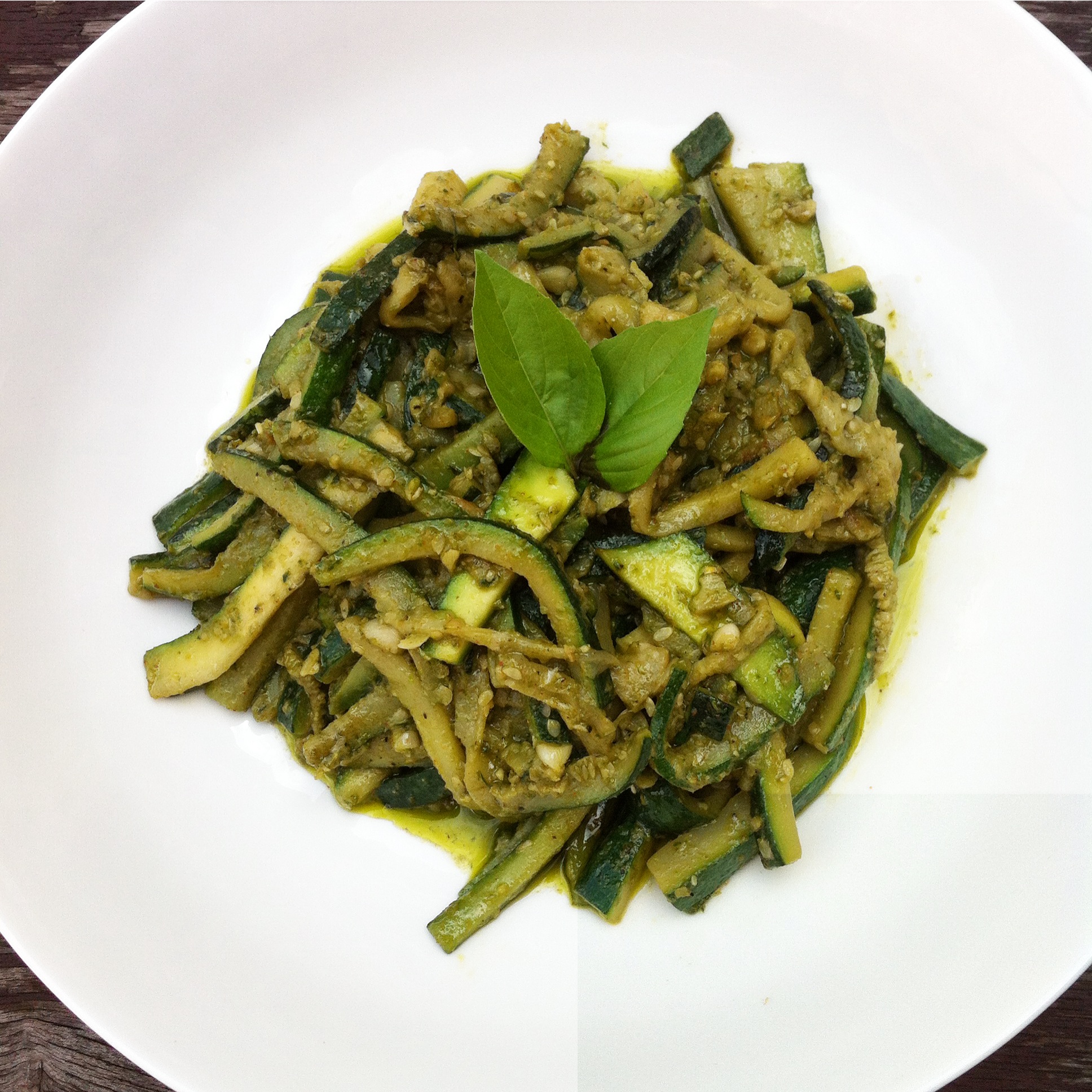 Ingredients
Pesto Sauce
2 handfuls of basil leaves
2 tablespoons of pine nuts
1/2 cup olive oil
Pinch salt
Pinch pepper
1/2 teaspoon chilli powder
2 cloves garlic
Zucchini Pasta
3 large zucchinis
2 cloves garlic
Rice bran oil or coconut oil

Directions
To make the pesto, place all ingredients in a blender or food processor and combine to form thick paste.
To make the pasta, cut zucchini into thin strips (spaghetti like), using a knife or slicer. 
In a frypan heat the oil, add in the chopped garlic and zucchini strips. Sauté until zucchini is slightly soft.
Add in the pesto, stir through while still hot and serve.